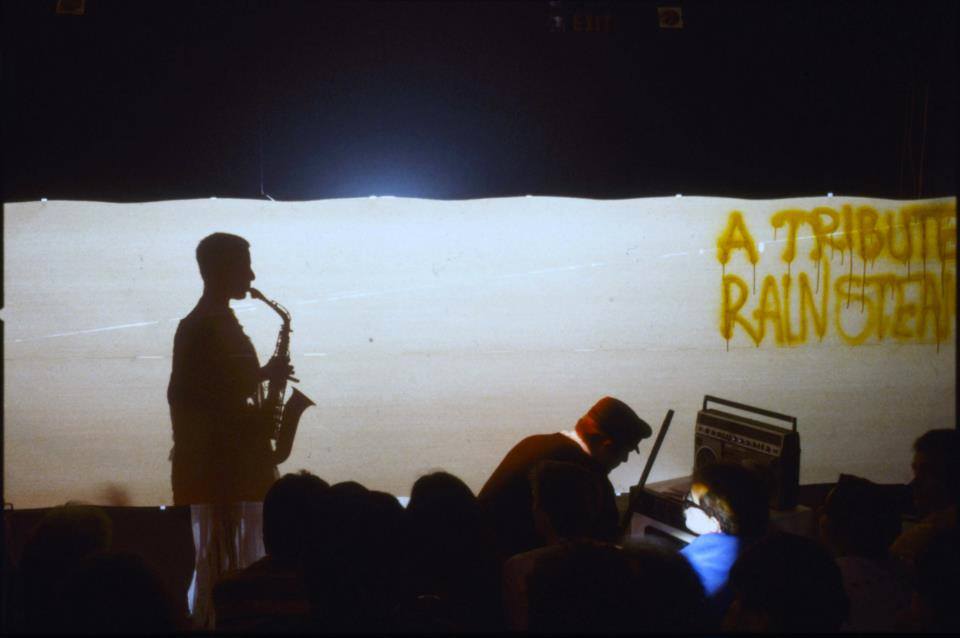 A Tribute to Turner, Rain Steam Speed / Joachim Schõnfeldt

with Joachim Schõnfeldt and Matthew Krause.
Photograph: Ruphin Coudyzer
Schreber's Chicken
Rina Sherman & Wilhelm Hahn
Possession Arts, Market Theatre, Johannesburg, 1983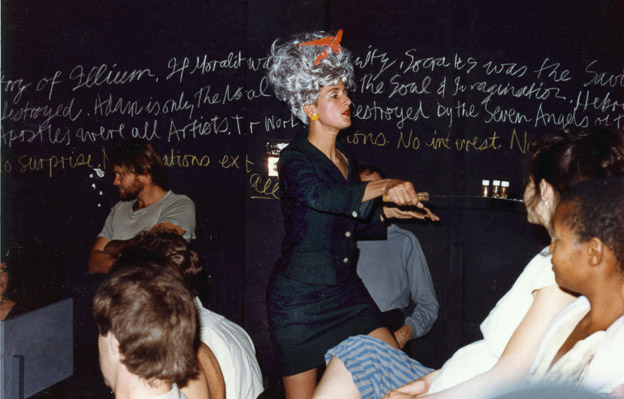 Eben Venter performance piece
en costume de gorille vêtu d'une veste de boucher au devant de la scène en train d'ouvrir l'estomac d'un mouton avec un panga, avec Rina Sherman qui distribue des bouteilles de fumier de mouton au public, et une performance de la diva Sibongile Khumalo.
Mene, Mene, Tekel, Upharsin (the writing is on the wall)
Parralel duration performance / Wilhelm Hahn

Possession Arts,
Wits Theatre,1983.